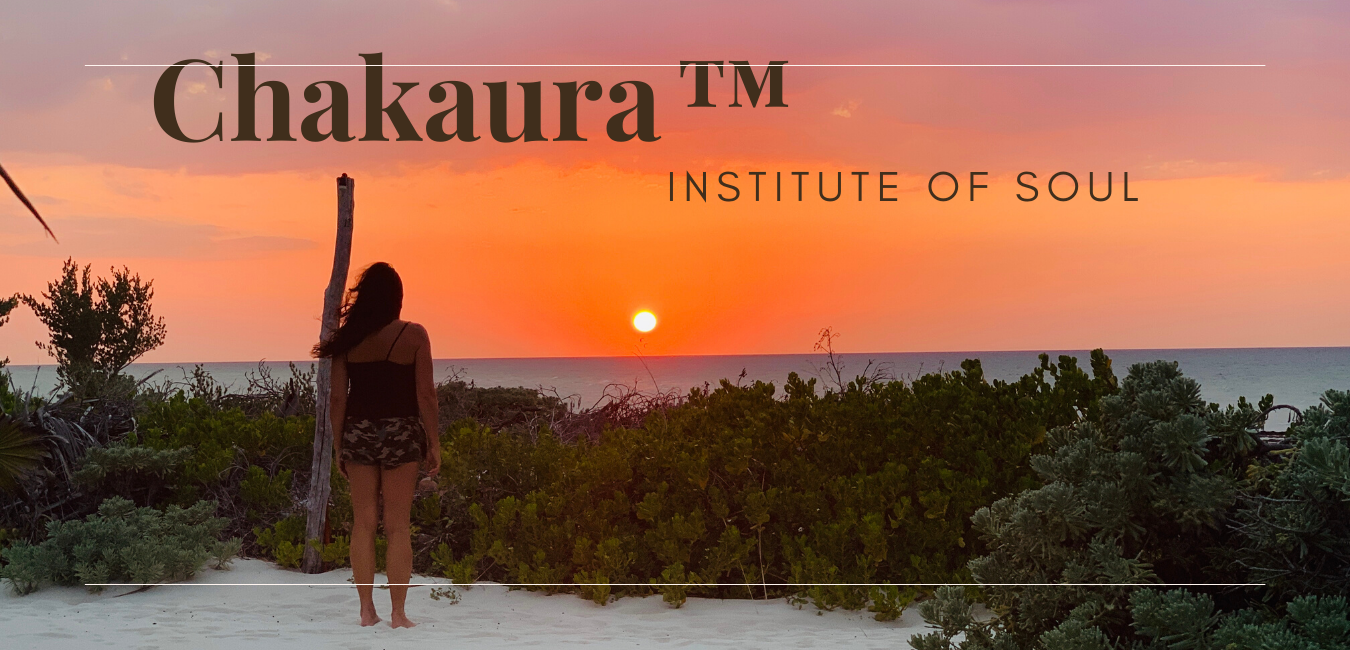 Chakaura™
.
.. The Missing Link…
Bridging the Gap Between Two Worlds
Between the Science and Technology of Physical Well-being
with the Science and Technology of Inner Well-being.
A Place where Science & Intuition Walk Hand-in-Hand;
  where physical, mental-emotional & spiritual health
are the foundation of success & happiness.
Next Course Begins
November 12
from 12 – 1pm
 Canadian eastern time
Online Facilitated LIVE 6 Week Course
Group Format
(Individual Mentoring Format available, please inquire)
Email us at: chakaura@protonmail.com
Let us tailor a program just
for you businesses needs.
Online Virtual TRAINING PROGRAMS
Group Format
(Individual Mentoring Format available also, please inquire)
Email us at: chakaura@protonmail.com
For a consultation… 
Chakaura™ 'STEP UP' Initiate O
NLINE VIRTUAL PROGRAM 
Online VIRTUAL LIVE weekly classes
 Group Format 
 Self-study Opportunities  
Mentoring and Therapeutic Support
Accredited Program (ANN, QC)
Email us at: chakaurainfo@gmail.com
AS you know, we've all been challenged in our own way during these past months. 
Chakaura™ is here to support you
Here is our response to the world's present challenges! 
Of Interest 

(click on photo)

New Knowledge for these times! 
Michèle shares a technique to manage your stress

 
Online LIVE virtual recording
Poster link to Michèle's ( founder& director)
personal Website below
Retreats & Meditative Videos 

(click on photo)
 LIFE for LIFE™ RETREATS!
 Yucatan of Mexico
Next Group Retreats:
January 17-22 &
April 18-23  2021
Next Soulmating Retreat
February 12-19 2021
A Soulmating Retreat Share of their experience with Gilles & Michèle during their weeklong private couples getaway.
Accommodations

 During your Stay with us!
Where you will stay during our Yucatan Mexico 
ECO-Wellness Retreats & Private Clinic Visits!
Wake up to the sounds of the sea;
smell the salt breeze and feel the warm winds!
SNEAK PEAK of the wonderful sunny location. The mini resort is in condominium style to offer you the seclusion and privacy for these times where our health is of importance. The 

restaurant

 offers ensuite meals or an intimate secluded outdoor setting.  TecnoBeach is located in San Benito Yucatan Mexico right on the Gulf of 

Mexico. The condos all face the ocean which is but a few hundred feet away. This is a small resort that is perfect for these uncertain times.
You wish more privacy? 
Book your own Private Casa on the Beach
or a full Condominium Apartment at Village Wayak.