Workplace Health Program – Avoid NSDS®Burn Out
WE ensure the wellbeing of your employees, teach methods to better manage stress in the workplace, at home and hence this reduces the overall cost of health related issues to businesses.
WE offer tailored made training programs on wellness for individuals in the workplace  to help them bring the best of themselves to work, especially in the face of high stress of today's demands and standards of quality.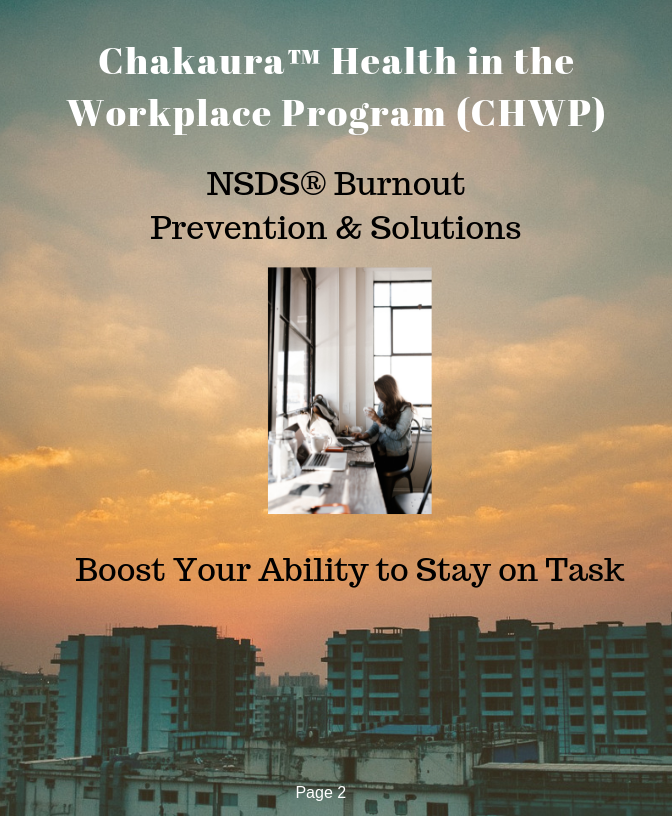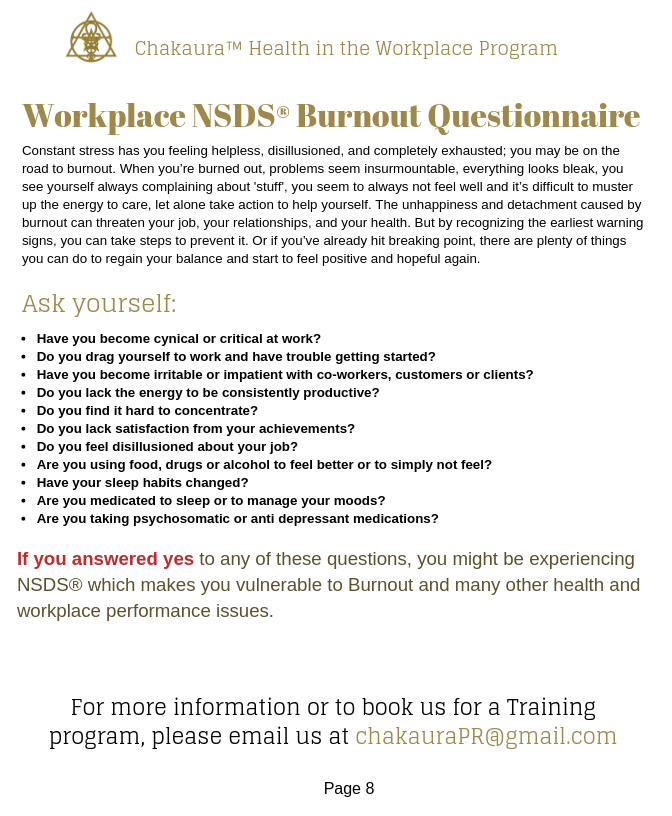 Learn how to create a workplace that is geared to a positive and productive athmosphere which will increase employee performance, staff communication and better results as an end.
If you answered yes to any of the above then Chakaura has the programs for you!
Want to know more? Read on or contact us …we will be happy to help you.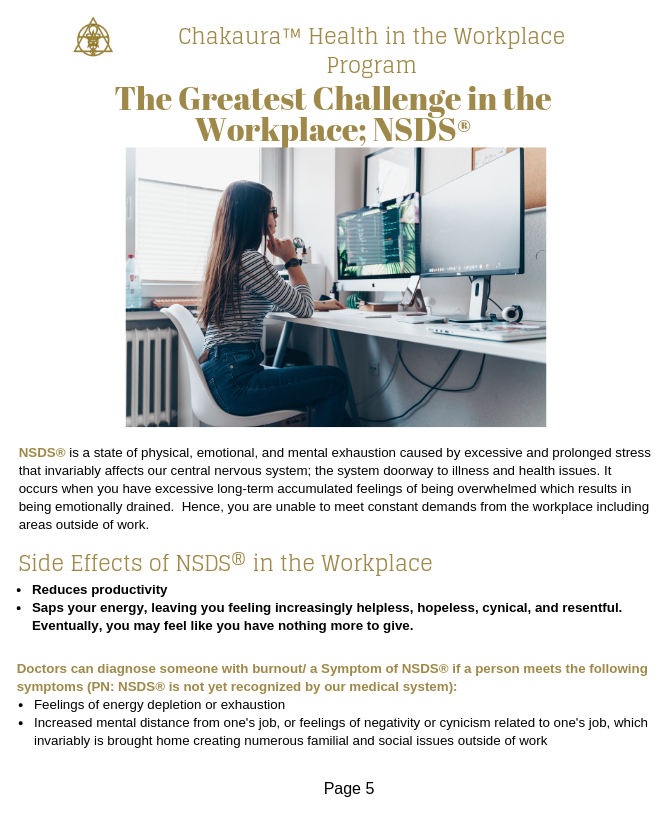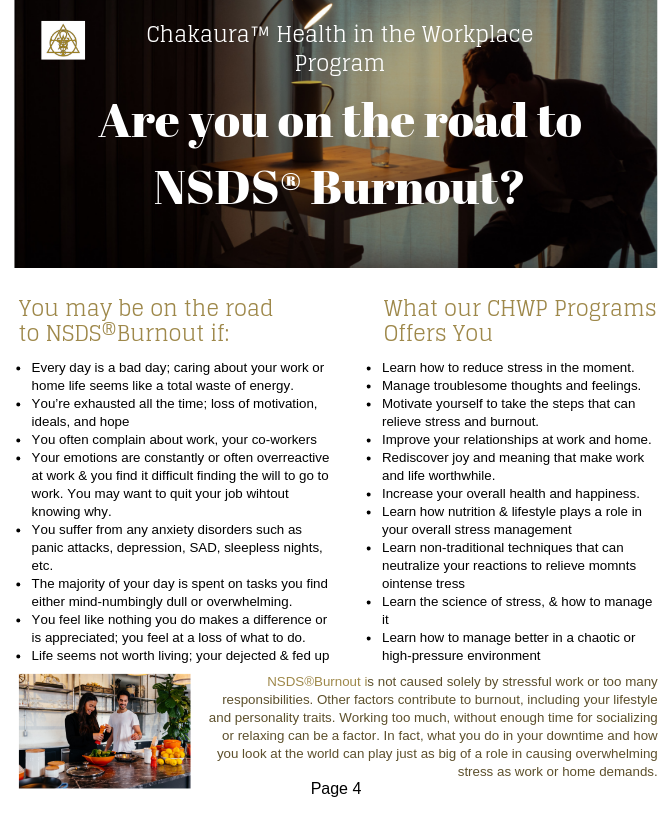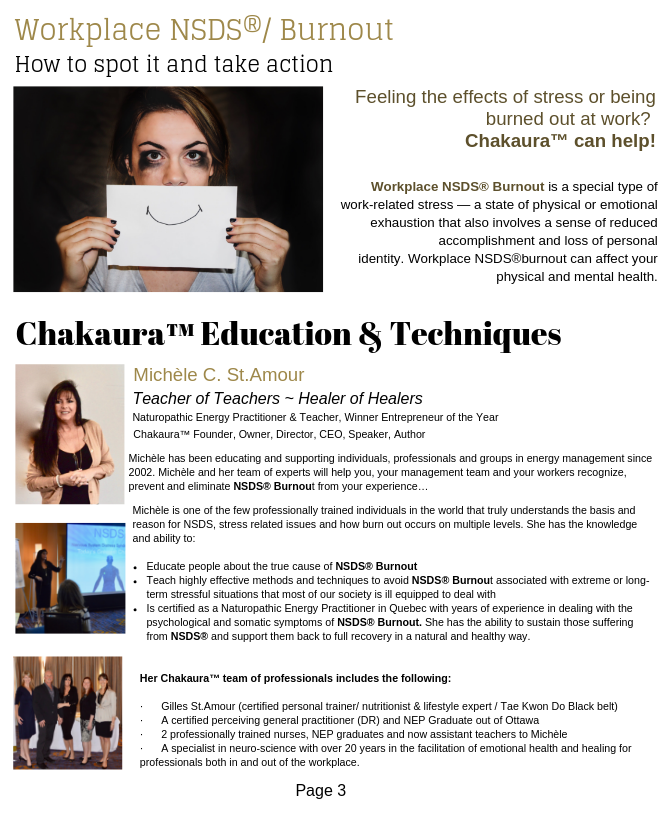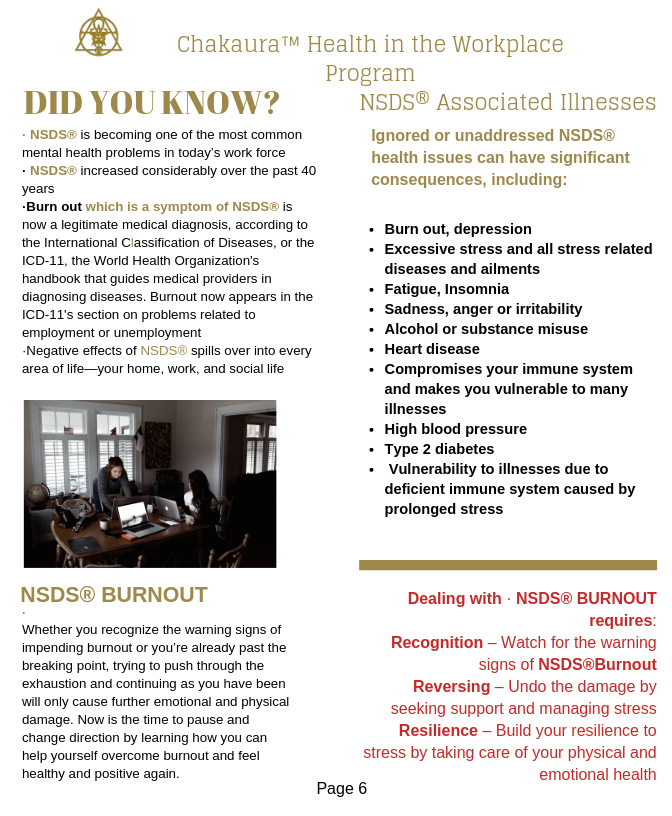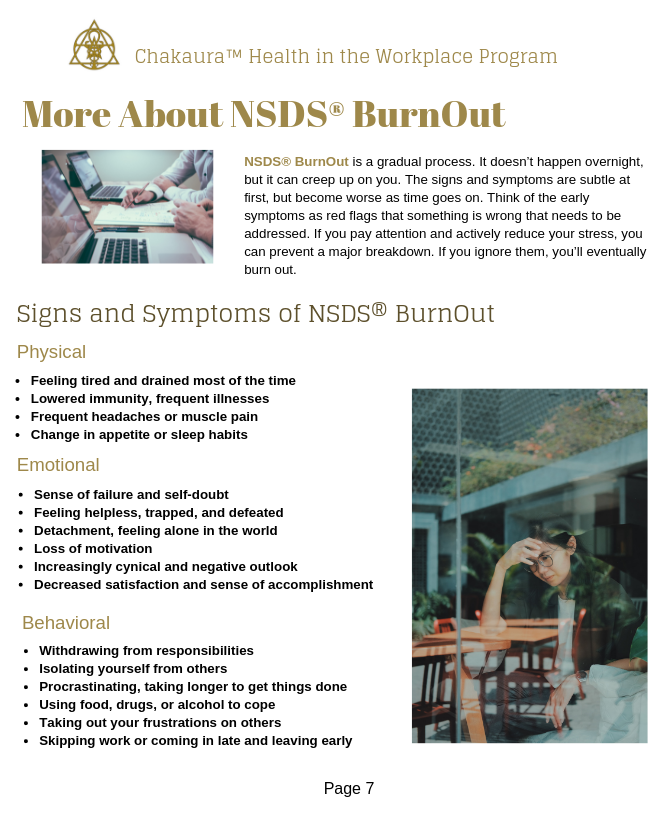 Please contact us to speak to our representative