Chakaura™ Practitioners are 'SOUL SPECIALISTS'
The Chakaura is unified quantum field of consciousness that structures as one, your body, your mind and your soul.
The Chakaura™ is the source of your self healing energy. It is LIFE!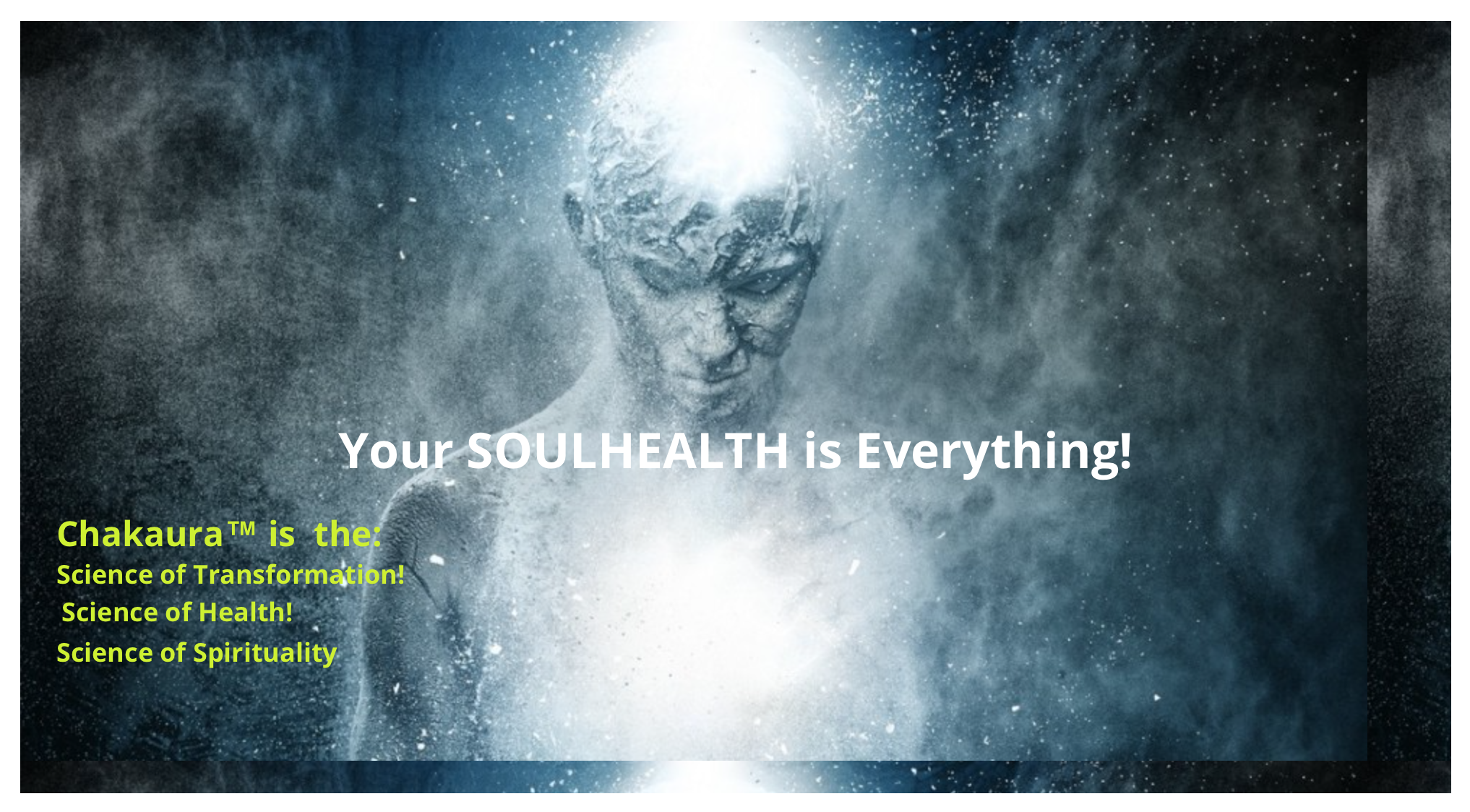 Chakaura™ is the world specialist in Soul Health.  We offer services and teach a full integral Body, Mind & Soul Health program so you may live the life you wish.
For health to be fully present , the Chakaura™ Structure must be fully aligned and balanced with your mind and your physical body. This is a science few are aware of that Chakaura™ Institute specializes in. 
 This is the level of the human experience that still remains as one of the Great Mysteries to our allopathic medical system as well as all other telluric based practices; this is why healing results can often be so limiting.
At Chakaura™, we believe the conventional allopathic and traditional & modern holisitic medicines  and therapies, must work as one single system for Perfect health to be create. This includes and begins with a person's Chakaura™ HEALTH; the source of life.
Chakaura™ offers that extra support to maximise your healing & health potential by aligning you fully with your healing source of energy, your inate self healing ability through the Chakaura™ body; your Soul connection.
Your Chakaura™ IS RESPONSIBLE FOR YOUR ABILITY TO ACCESS THE ENERGIES NEEDED TO CREATE SUCCESS AND MANIFESTATION OF THOSE THINGS YOU WISH TO LIVE!
If your Chakaura™ is not fully aligned with your physical reality, you are cut off from parts of crucial energies that everyone needs to be healthy & happy.
WANT TO SUCCEED IN LIFE?  Success in healing, being healthy, creating a project close to your heart, accessing your full potential in all endeavors begins at our Source; our SOUL. 
 The Chakaura™ is where everything begins!
BOOK A  Chakaura-Structural-Balancing Therapy™ today for Full integral Soul Health & to be  fully aligned with your MUSE: your creative force responsible for healing, health, creativity and LIFE! YOUR SOUL!!!